Amanda Milford PREC Realtor Sutton West Coast chats to Marsha Kwasnicki Photography in South Surrey. Watch & read to see how Marsha puts together the complete photography package for her clients, from personal branding to family photographs. She will guide you through the whole process. What a professional, creative lady!
Describe your business

I am full service photographer and what that means is I help my clients from the very beginning of the process to the very end. I help them with their wardrobe selection, and where will portrait be placed in their home. I shoot with the end game in mind. I also make sure that my clients do not leave with just a jump drive or DVD of their photo's but that they leave with tangible products. These are prints or framed photo's that end up on your walls and not a hard drive some where and get lost.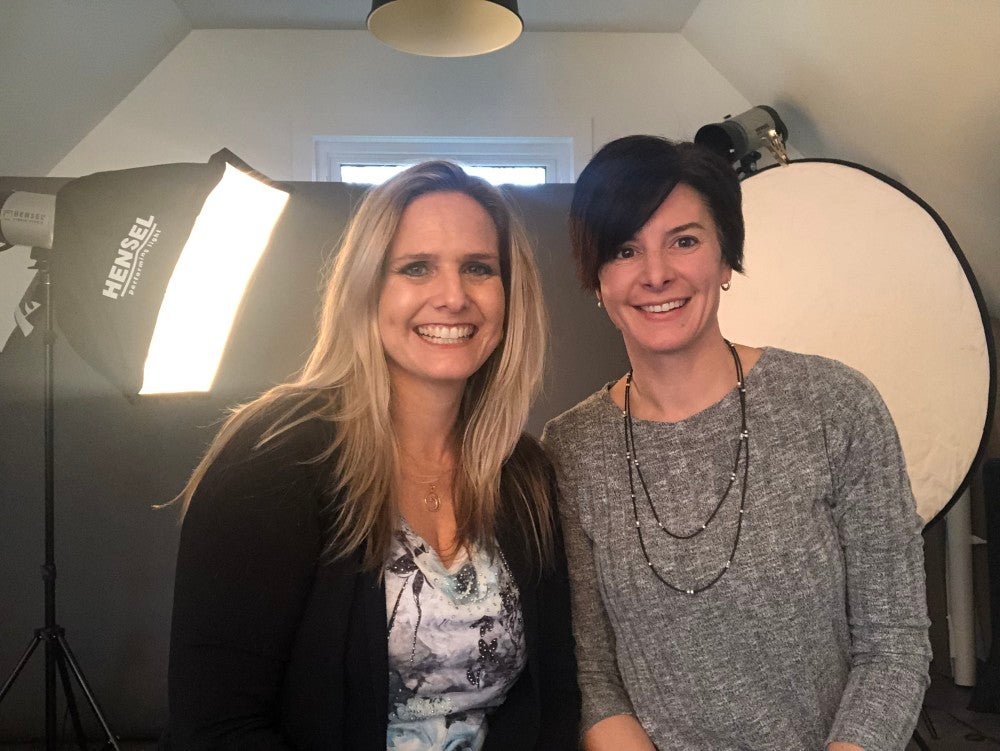 What made you decide to open this business?

I've always had a need a fulfill a creative element in my life and my previous career had no creativity whatsoever. When I went on maternity leave to have my kids and it allowed me the time to explore another avenue and I didn't know how much I would love it until I drove right in. It started out as a bit of a hobby in the beginning but then in the past few years with the kids settling in at school, it gives me more time to do it.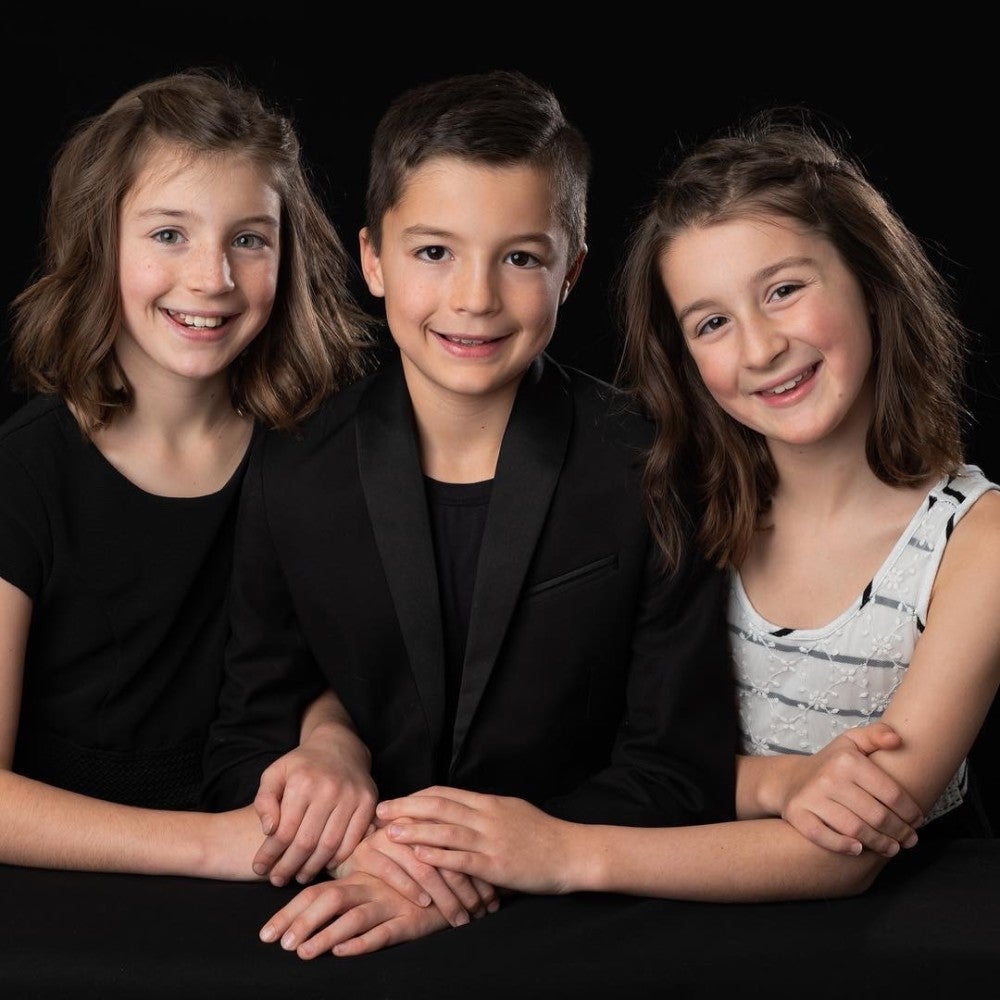 WHAT DO YOU GET TO EXPLORE WITH YOUR CREATIVITY?
Creativity as a canvas in photography is working with light, making sure that people look their best rather than taking a quick snapshot of someone. I work with posing, light and angles to make sure that everyone looks beautiful, and they want to hang their picture on the wall.
What has surprised you most when owning a business?
When I first got into it, it was all about taking photo's so that people could have memories, but I didn't realize until I lost photo's of my family myself, that it was important to print your photographs and put them on the walls. I love how amazing it is to walk past those photo's of your family on the walls day by day. There is also a lot of research around kids and their self confidence with seeing themselves on the walls on their homes.
What was it like when you first started?
It was by word of mouth in the beginning and to be honest, it still is a lot of word of mouth. It's evolved from there.
WHAT DO MOST PEOPLE NOT KNOW ABOUT YOU?
I love all animals and I have a dog called Hazel. I am pretty much an open book! I am bit of a researcher and you have to be with technology in this business as it is constantly evolving and changing. I need to stay on top of that. There are big lights here in the studio that you wouldn't be able to take out on location 10 years ago.
OK. SO LET ME TELL YOU WHAT I KNOW ABOUT YOU!
I see you very professional in what you do. You are very creative even when I walk through your home to see what you have done with your renovations. You are very organized and I see you walking with your kids and your dog, and I see you wanting to learn and do more to develop.
What would your customers say they love most about your business?

I can help my customers problem solve along the way and help them with things that a lot of them didn't know existed before. Before family's wanted a family photo shoot but didn't know what they were going to wear, where they were going to have their photo's taken, and then where are they going to put their photo's afterwards. I help them with that process and they didn't even know that it was an option. They like that personalized service.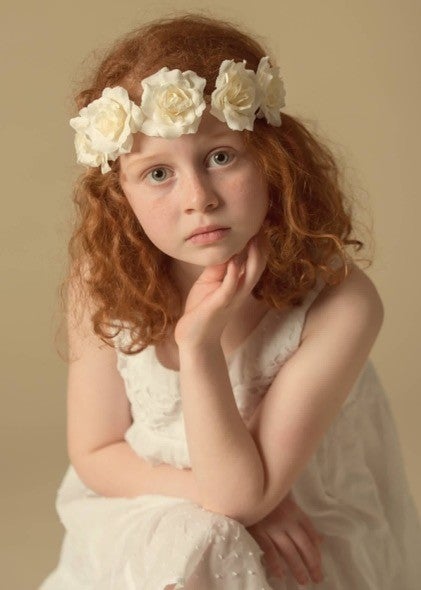 WHAT HAS BEEN THE HIGHLIGHT IN PHOTOGRAPHY FOR YOU?

I love being able to have my kids in photo's hanging on my walls. I have a picture I recently took of the kids which I printed myself, and I made it rather large, and I then I framed it and hung it at the bottom of my stairs. I see it as a I walk down the stairs and sometimes I just stop at the bottom of the stairs and just admire it. It brings me joy and I hope to bring that joy to everybody I take photo's of.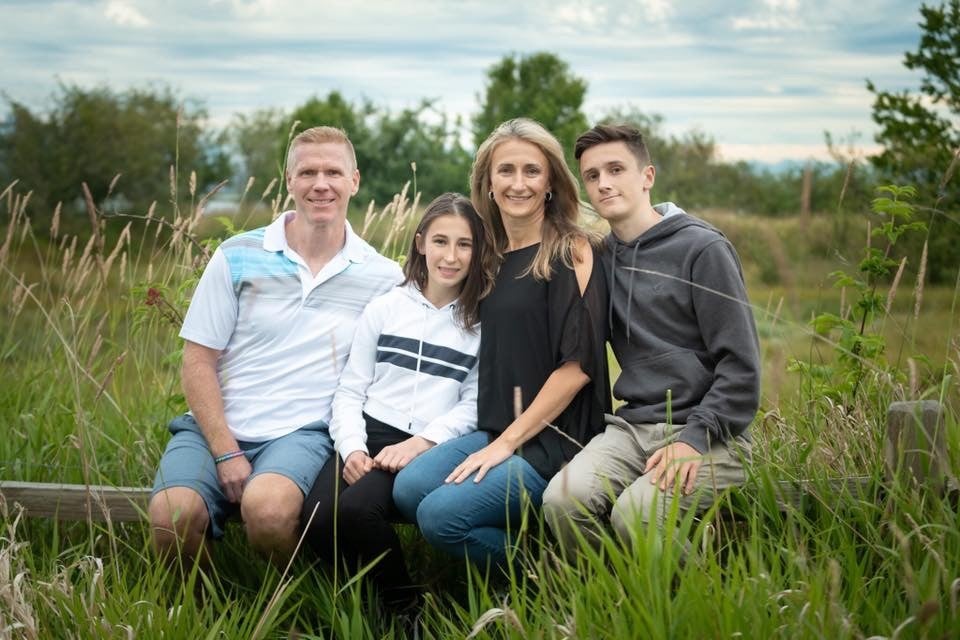 What are your goals over the next year?

There are a couple of avenues that I want to pursue this coming year and one of those avenues is personal branding by helping businesses with social media content, and more pictures of women before they became a mom. So this would involve the mom's getting out of the yoga pants, putting on something pretty and getting beautiful with a make up artist and giving family members beautiful pictures of the mom's. The mom's are always the ones taking the pictures, but they are very rarely the ones in the photo's.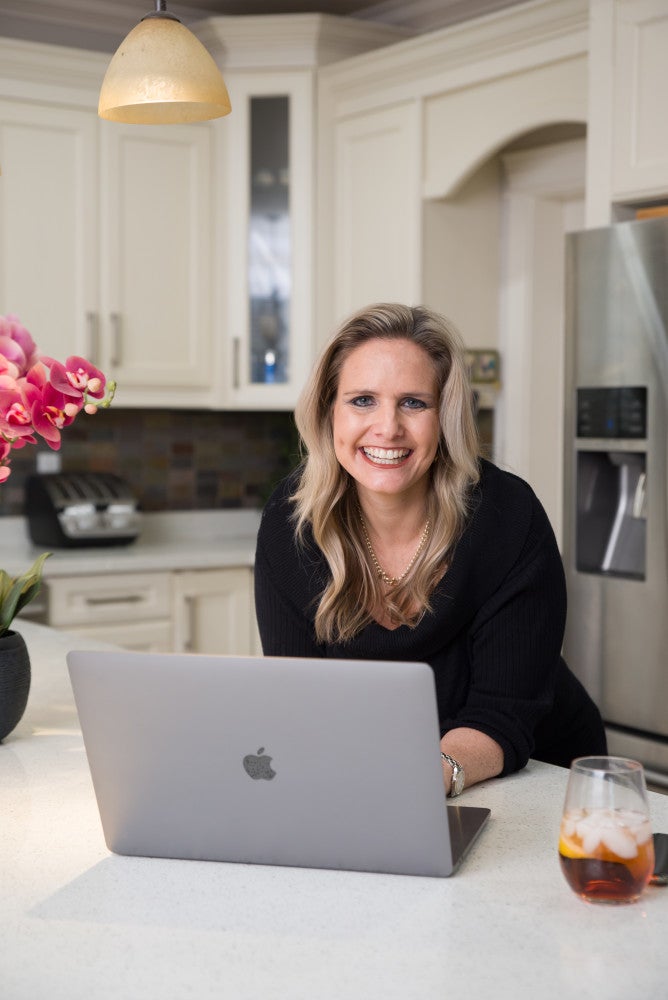 What do you love most about the neighborhood?
I love our neighbourhood for a few reasons, especially because I am 800 meters from the school. I feel like we are in a small town but yet have access to these amazing amenities that any big city would have. I feel like I live in this little community but have access to everything I need.
What are your favorite restaurants in the neighborhood?
We like to go to Uli's down at the beach. I like Wooden Spoon. Actually we like to go to local restaurants.
Why do you think it's important for people to shop local?
I think we need local businesses. I print my product and take care of customers so I can provide good service. If we shop local, we are helping support the community.
What are your favorite things to do in the neighborhood?
I love to watch my kids play sports, well actually I love to watch my kids play soccer because that's what they do. We love to ski and we like to get up the mountains to do that. We like bike riding out in the trails and being outside.
What is the best way for customers to contact you?
Please phone me at 604 202 2994. I can chat what the customers needs are and then I can direct them and help them.
Note
: This article is about
Marsha Kwasnicki Photography
. Please visit their 
profile page
 to find more information and  
review
 the business.