Property search:
Buying a property can be an emotional affair. To help you find a property you love, I listen carefully to your needs and your goals. I will help you accurately determine mortgage costs and other costs that might affect your purchase. I am detail-oriented and understanding, and I use my experience to develop search strategies that will help you find a property that matches your needs. It is advisable to get pre-qualified for your mortgage before starting the search. 
The Search:
I am flexible in my approach to searching for properties. I can do the search for you, we can work together on it, or you can do most of the searching yourself if you're more comfortable that way. My in-depth knowledge of the current trends in the housing market will help you have the best buying experience possible.
The Offer: 
I will work with you to find the best negotiation strategy, and I will explain what you can include in your offer. Together with my market knowledge, I will work to negotiate the best possible terms and price for you. 
After care:
I believe in keeping in contact even after the offer is signed and subjects are removed. I have contacts with concierge services to help you pack if needed, and I will be happy to help you make your move as easy as possible.
Mortgage Calculator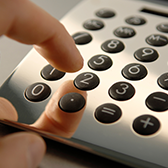 Quick Contact
Amanda Milford
Sutton West Coast Realty
15595 24 Ave
Surrey,
BC,
V4A 2J4
Mobile:
604-803-3523
Email:
amilford@sutton.com